Squeak's Home Page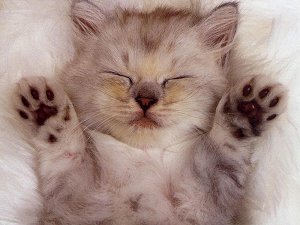 Squeak is 2 years old.
Her favourite food is Whiskas.
Squeak's favourite toys. Her brother!
Where Squeak is from. A friend.
About Squeak. She usually sleeps most of the day but thats because we bought a new dog which shes afraid of so she stays upstairs.She loves sitting by the window and watching the world pass.
She is timid when she wants to be but when she gets to know you she will show her real self a BIG FAT soppy!
Aisling's favourite poem:
Cant remember!
Last updated: 2008-03-05