Sunny Boy's Home Page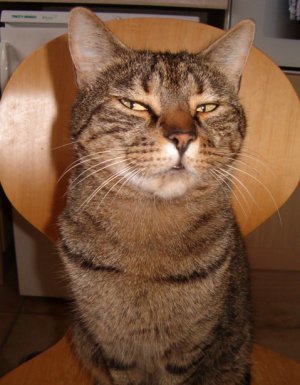 Sunny Boy is 4 years old.
His favourite food is Felix .
Sunny Boy's favourite toys. Fluffy mouse
Where Sunny Boy is from. Colerne Wiltshire
About Sunny Boy. Sunny Boy is very vocal, he speaks back to us when we talk to him. He loves to sun bathe in the conservatory on his fleece blanket.
Last updated: 2008-04-11