Phish's Home Page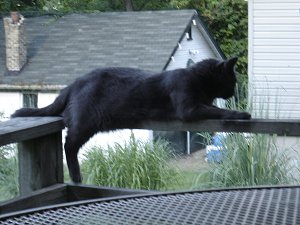 Phish is 3 years old.
His favourite food is Whiskas.
Phish's favourite toys. fish on a string
Where Phish is from. U-City, St Louis
About Phish. Russian Blue
Sleeps most of the day, out all night, nicest cat I've ever known and smartest, can let himself in and out the basement door. Biggest cat I've ever seen.
Last updated: 2008-09-04