Ice's Home Page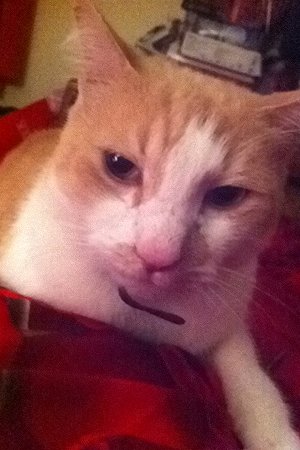 Ice is 7 years old.
His favourite food is Whiskas.
Ice's favourite toys. Tail on a stick and feet under a blanket
Where Ice is from. Brisbane, Australia
About Ice. Ice is a very friendly cat. He loves lying in the sun or under the tree on the grass. He doesn't give up when he wants attention or food. He sleeps peacefully on the bed. Being both an indoor and outdoor cat he has access to mice and loves to give them as presents. He's very soft and cuddly. He loves children and the cuddles that he gets from them. We are very lucky to have Ice in our lives as he was stillborn and my mum brought him back to life by rubbing him vigorously and getting his heart beating. He then had to be hand fed and raised because his birth mother no longer wanted him. He was ice cold at birth and that's how he got his name. I'm very grateful to have such a wonderfully beautiful cat.
Last updated: 2015-03-07