cheddar's Home Page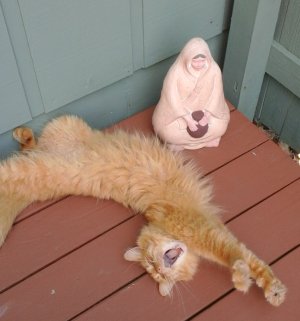 cheddar is 6 years old.
His favourite food is Whiskas.
cheddar's favourite toys. Cat nip toys, and playing with yarn balls.
Where cheddar is from. I adopted Cheddar from a neighbor .
About cheddar. Cheddar is an indoor/ outdoor cat, he is not allowed out after 5 pm though, as we live in the country, and I'm afraid a coyote could get him.Cheddar is a very calm cat,very loving, and always comes running like a dog when I call him in from outside! His favourite place to play is by our pole barn in the field.
victoria L.Brown's favourite poem:
Soft kitty, little kitty, pretty ball of fur,sleep kitty, sleep kitty,purr,purr,purr.😊
Last updated: 2015-09-10