Minzy's Home Page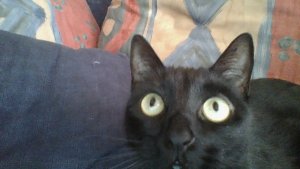 Minzy is 1 year old.
Her favourite food is Purina.
Minzy's favourite toys. Minzy loves Christmas tree decorations, but has to settle with noisy balls at 2 am.
Where Minzy is from. A friend of the family found her on the street and gave it to us.
About Minzy.
Last updated: 2016-01-03