Tuppence's Home Page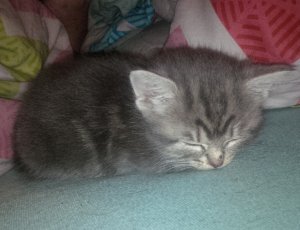 Tuppence is 0 years old.
Her favourite food is Purina.
Tuppence's favourite toys. Playfully chewing at my right fore finger...
Where Tuppence is from. In from the cold...
About Tuppence. First week of Tuppence being in her new home, all a bit of a discovery at this moment.
Last updated: 2016-10-08