Winnie's Home Page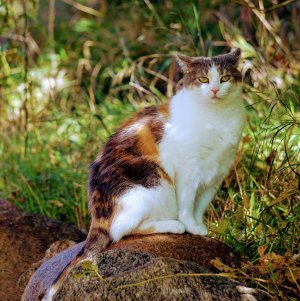 Winnie is 12 years old.
Her favourite food is Brekkies.
Winnie's favourite toys. Feather on a stick
Where Winnie is from. Mason City, Iowa
About Winnie. I first heard of Winnie when she was featured in a television news story in Rochester, MN. Winnie was saved by good Samaritans after they witnessed a man on a bridge throwing a duffle bag into the icy waters of the Winnebago river. They fished the bag ashore and found a wet and healthy cat inside. I applied to adopt a week after the incident. I was soon notified that I would be her new guardian. The man was later found and fined $100.
Last updated: 2018-02-23