Mitten's Home Page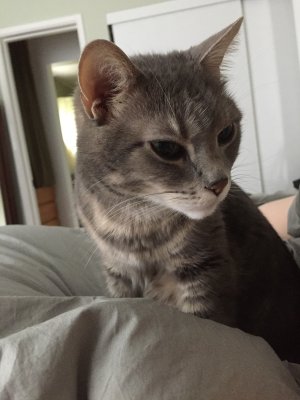 Mitten is 16 years old.
His favourite food is Purina.
Mitten's favourite toys. Feather on a stick, string.
Where Mitten is from.
About Mitten. Mitten is on a personal schedule that has him rotate between naps on the foot of the bed, snacking, sunbathing in the living room, and staying hydrated. If his mom is home, he can likely be found dozing off somewhere within a 5ft radius of wherever she is.
Last updated: 2019-01-16