Jack's Home Page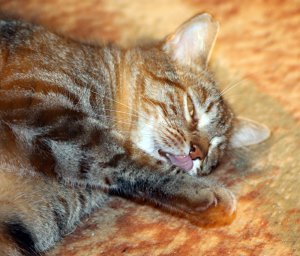 Jack is 4 years old.
His favourite food is home cooked.
Jack's favourite toys. Me :D :D quite hurtfull sometimes
Where Jack is from. Rescued very sick from the street
About Jack. He was saved very young from the street and was very sick at that time, due to this he lost one eye bot fortunately survived and today in great condition. He is kept in the apartment and sometimes going for walks. Favourite places? Top of the fridge and sink in the bathroom. Loving but confident and fearless.
Last updated: 2020-02-02