The Big Cats of the Born Free Foundation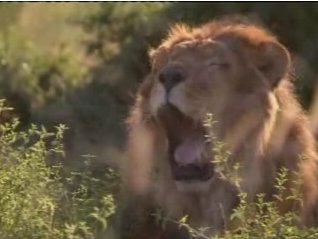 The Born Free Foundation was lunched in 1984 after the sad and very moving story of an Elephant called 'Pole Pole' (see below). But the Born Free story goes even further back, to the nineteen sixties, and a lion cub called Elsa who was brought up by George and Virginia McKenna in Kenya. Later Virginia McKenna and Bill Travers returned to Kenya to make the film of Elsa's story, which was called Born Free. After finishing the film - which was an international success - Bill Travers produced a documentary in 1969 entitled 'An Elephant Called Slowly' featuring Bill and Virginia with Pole Pole ('Po-lee Po-lee'), a little elephant calf. When Pole Pole was two years old he was relocated to London Zoo (a gift from the Kenyan government). Bill and Virginia travelled to London Zoo to see Pole Pole in 1982 and found the elephant unhappy and prematurely aged. In fact Pole Pole died in 1983 when he was only 16 years old, which is a fraction of the normal elephant lifespan. Bill and Virginia were devastated by the news, but that moment also brought realization that they must do something to stop animals like Pole Pole from wasting away in captivity. In 1984 they set up a charity to monitor zoo conditions which with time has evolved into the Born Free Foundation.
Today Born Free has its centres in 19 countries, mostly in Africa and Asia but also with a presence in the United States, Canada and the UK. The projects founded by Born Free support a wide range of wild animals. For example Born Free is sponsoring basking shark expert, Colin Speedie, and his volunteer research team as they identify sites of high importance to basking sharks in UK waters.
But, with Elsa's legacy in mind, a large part of Born Free's activities are to do with big cats. The Born Free big cat project was initiated in 1995 and is dedicated to lions, tigers and leopards in need of help. There are two sanctuaries in South Africa which give a home to rescued lions and leopards and a tiger sanctuary within Bannerghatta Wildlife Park, in the southern Indian state of Karnataka.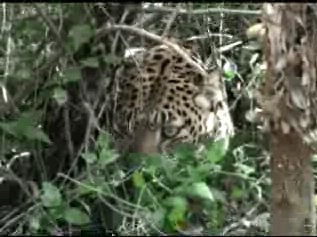 The two sanctuaries in South Africa are within the Shamwari Wildlife Reserve in the Eastern Cape. The first one was opened in 1996. The first lions to arrive at Shamwari were Raffi and Anthea, rescued from a Tenerife restaurant where they were kept in cages so small they could only take one and a half paces in each direction.
Other big cats are rescued from private homes and run-down small zoos. Each is given a new home with acres of space in which to roam freely and enjoy the rest of their lives. And the sanctuaries now have some pretty old citizens. Aslan, for example, is thought to have been born in 1989, and Stella in 1990. This pair are the oldest lion pensioners at the Born Free Centres but they are still healthy and enjoy their present life to the full. Both were rescued from Greece, from two different run-down zoos. Aslan arrived at Shamwari in 1999 and Stella in 2001.
One question to the foundation is frequently asked is whether animals in Born Free centres are allowed to breed. The answer, in short, is 'no'. The Foundation has a no-breeding policy because there are so many captive big cats in desperate need of help, and it is therefore important to reserve the spaces in the sanctuaries for those animals rather than add to this captive population through breeding.
But the Born Free Fundation is not just about rescuing animals in need. The Foundation is actively involved in education about wild life and conservation. Each of the two centres in South Africa has an education centre where both schoolchildren and adults can learn about the important task of wild animal conservation. The Foundation is also involved in many conservation projects. For example in Kenya a Centre has been set up to counter the serious dangers to wildlife there from poaching, habitat loss and human encroachment. The Born Free Kenya team, based in Nairobi, oversee a number of important projects aimed at conserving habitats, protecting wildlife and working with the communities that live beside wildlife areas. Since 2004 the Foundation has also
If you would like to know more about the work of the Born Free foundation and how you can get involved go to: http://www.bornfree.org.uk.