The Emma Animal Rescue Society (TEARS)of South Africa
Text supplied by invitation from the TEARS website by Shauna Germishuizen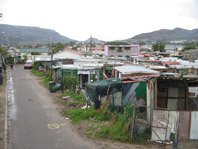 TEARS is a pro-life, non-profit animal rescue society, with the core aim to rescue, rehabilitate and re-home abandoned, abused and neglected dogs and cats. Animals are only euthanased on the advice of a veterinarian, when they are incurably ill.
We exist to:
lessen the suffering of abandoned, injured and abused dogs and cats by rescuing them, providing for their well being and placing them into loving homes;
reduce the numbers of unwanted animals by providing free sterilisations in disadvantaged communities;
provide education to create an awareness of the need for moral and ethical treatment of the animals whose world we share.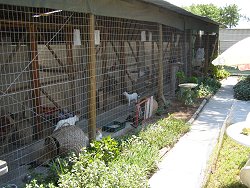 We strive to meet the needs of our underprivileged communities, namely Masiphumelele and Redhill informal settlements, and Ocean View and Mountain View townships, by:
providing primary healthcare such as vaccinations, deworming and internal parasite control;
offering free sterilisations for domestic animals;
providing a scheduled, daily mobile clinic offering basic healthcare and food to the domestic animals;
and establish an essential working relationship to protect the rights of the domestic animals and empowering and supporting through effective education, guidance and follow-up. The desperate need of the animals in the abovementioned areas has resulted in TEARS growing at a rate not originally imagined.
| | |
| --- | --- |
| | |
TEARS is managed by a committee comprising of the directors of the company. The directors are fully involved in the running of the organisation. We employ a staff complement of 24 individuals from the local community and depend on our dedicated volunteers to help with the running of our shelter. On an average day, we care for 170 dogs and puppies and 130 cats and kittens, providing them with food, shelter, veterinary care, exercise and positive interaction with people.
Prospective owners are interviewed to ensure suitability, and each home is visited to confirm compliance with our conditions. TEARS is very proactive in finding homes by taking animals to craft markets, exhibitions and other venues. TEARS responds to calls from the public, throughout the Peninsula, when they encounter injured or abandoned animals requiring help.
How we began
It began with a dream…
The Emma Animal Rescue Society, known as TEARS, is named in loving memory of Emma; our friend who was tragically killed two weeks before TEARS was formally established. It was her dream to uplift the lives of suffering animals within the disadvantaged communities, and for this her vision remains the future of TEARS.
TEARS was established in January 1999, in recognition of the need to provide support and relief to domestic animals suffering neglect and abuse in the informal settlement of Masiphumelele (Site 5).
From the back of various cars and with an unstructured schedule of volunteers, we offered basic services such as vaccinating, deworming, dipping for flea infestation and mange, and handing out food parcels and kennels for the domestic animals. Animals needing veterinary attention and sterilisation were identified and taken to local vets.
After gradually seeing an improvement in the well-being of the animals in Masiphumelele, we extended our services in May 2000 to Ocean View and Mountain View Townships and the Redhill informal settlement.
Marilyn Hoole is one of TEARS co-founders and directors, and our first office was situated at her home in Muizenberg. Private homes, including Marilyn's, accommodated and fostered rescued dogs, cats, puppies and kittens in need of care and rehabilitation before being homed. We rented kennels in Ottery for all our adult dogs. After a period of time, we realised it was a logistical nightmare in the view of the distances between the various townships, the kennels in Ottery and the office in Muizenberg.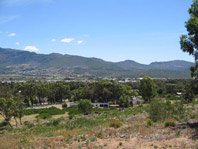 We started looking for an alternative location to rent and establish our rescue facility.In April 2002 we found 'Rock Aloe Farm', Lekkerwater Road, Sunnydale. The plot consisted of an old farmhouse, with disused stables. We converted part of the house into an office and a storage room, and the stables into kennels. Cats, puppies and kittens were housed in wendy houses.
Despite its limited facilities, this became the next step closer to our vision.
Over the years, we have grown and outgrown our expectations in providing the service to our community. We realised our facilities, not being our own, had limitations in meeting our needs and ultimately reaching our dream. Looming predicaments, such as limited funds and overcrowding of the kennels and cattery, stunted our ability to keep up with our community's demands and left us facing an uncertain future. Our possible solutions were to either improve our current facility or relocate our operation to somewhere more appropriate. On an average day, we care for 170 dogs and puppies and 130 cats and kittens. This quantified a more appropriate environment for the necessary service we provide to the community.
We recognised the importance of taking care daily to the disadvantaged communities, which have a population estimated at 100 000 people. In 2004 we were chosen by the International Fund for Animal Welfare (IFAW) to be part of their Community-Led Animal Welfare (CLAW) programme. We were also given sufficient financial aid from IFAW to provide us with an equipped mobile van and the necessary training to allow one member of staff to manage and run the mobile clinic. This provided us with skilled staff, which met the needs of the community and also assisted in supporting our community upliftment project.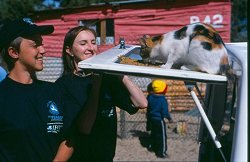 At this point it was essential to establish our own clinic at TEARS due to the increasing numbers of domestic animals coming in from both the mobile clinic and animals being rescued. With the increased number of animals came an increased overheads, such as veterinary bills, medication, food, petrol, water and electricity costs. The clinic doors opened in July 2005 with our own veterinarian, offering primary healthcare, basic healthcare, tropical disease management and uncomplicated surgery. We targeted sterilisation as one of the most important services, and reached an average of 120 dogs and cats per month. This ultimately would alleviate unnecessary suffering.
A ratting success story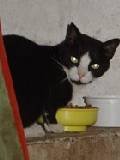 Misha (left) and Princess (right) are two of our semi-feral cats who have started a new career as ratters. They are now living on a large plot in Noordhoek and very ably controlling the rat population at the stables in return for a plate of food in the evenings. Their new owner is thrilled with their dedication to their job, and says they are even starting to come to her for attention.
We at TEARS are especially pleased, as Misha and Princess had been very nervous semi-feral kittens who were adopted by a family with children. Unfortunately, because they were so skittish, the family tranquillised them, which made them 'out of it' most of the time. They were finally returned at about nine months old, much worse than before they had been homed, and spent the next few years at our cattery. We had little success in taming them to the extent where they would be pets, so for them to now live free on a smallholding is a dream come true.
Cajun and Queenie
Two years ago, on Friday 13th October Kevin and I fetched two very frightened little (in the case of the Cajuns, not so little) cats from the TEARS cattery and so Cajun and Queenie came to their new home in Kirstenhof.
They weren't too keen on socialising and at one stage Cajun took to sitting on his sister, who was hiding in the corner. We knew they were starting to adjust when they raced up and down the house like little hooligans after dark, when we were safely tucked away in bed. Things started to change and slowly but surely they settled in and have come to trust us. Cajun loves belly rubs, and his trick is to meouw loudly, roll on his back and demand his rubs. Queenie is a little more inhibited but loves to be groomed - rubs her head all over the brush and drools endlessly. Cajun rules the roost and calls for his sister when dinner is ready (or he thinks it should be ready). Mornings are spent surveying their kingdom and 'clucking' at the birds, whilst afternoons are spent napping on the spare bed. Summer allows for leisurely rolls/rubs in the catnip and winter allows them to get comfy on the couch! Both have settled down nicely and allow us to co-habit with them in the house.
| | |
| --- | --- |
| Queenie | Cajun |
When we picked them up from the TEARS office, we were told they were semi-feral and it would take time for them to adjust. I must say we still have a few moments of uncertainty and there is still progress to be made but we are so glad we gave them a chance. They are the most beautiful, funny, playful, gorgeous little cats one could wish for. Thank you so much for looking after them and all the many others that come into your care.
Courage
Courage, a tiny six-month-old semi-feral kitten, was rescued at the Royal Cape Business Park in Ottery. He was caught in a humane cat trap after miraculously surviving for about two weeks with horrific injuries – his left hind leg and tail had been severed; how, we don't know. Dr Michelle Rietmann of St Francis Veterinary Hospital in Bergvliet, amputated the remaining portion of his leg and tail.
Dr Rietmann commented, 'Had this been a dog, it surely wouldn't have survived. It would have probably curled up and died.' Courage has overcome all his mistrust of humans and has settled beautifully into his new home, where he has flourished into a handsome young cat.
From rags to riches – the tale of Garfield
Garfield was brought to TEARS as a stray. He arrived in a horrific condition – the sort of condition one might expect from an abandoned cat living in a township. Garfield was recognised by some people and it is thought that his owners were respected members of the community of Kommetjie. The upkeep of such a beautiful Persian cat had obviously been too much for them, as he had been badly neglected.
When Garfield came to us, his fur was so badly matted that he was unable to move his head to clean himself. We had to shave him completely as there were nests of fleas in his tangled fur and festering sores on his skin. There was a deep infected hole at the top of one of his back legs where faeces had matted with the fur and eaten into his skin. One of his testes had split and he had an ingrown eyelash that infected his eye. Garfield stayed with TEARS for several weeks, recovering from his abuse. He was neutered and had his ingrown eyelash removed. His sores were treated and healed in time. Despite all he had been through, he had the most trusting and adorable nature, purring whenever he saw someone and wanting to be stroked and cuddled constantly.
Much to our delight, a lovely couple came to the TEARS Cattery to adopt a new feline friend, and fell in love with Garfield, even though his fur had not grown back properly. He had a huge head and mane, skinny legs and a shorn body, but they saw beyond his outer appearance and adopted him.
He has since grown into a stunning, mature Persian cat. His new owners have renamed him Ernest, and claim that he is the most charming cat they have ever known. He is still very much the purrer and bosses the resident Bull Mastiffs around. As is essential for a Persian, he gets groomed daily.
If only his previous owners had done the simple task of grooming their cat, then Garfield would not have suffered the unnecessary pain and discomfort of neglect, but, then again, we reckon Garfield is better off in his new home, where he obviously rules the roost and is thoroughly adored by all!
A Miracle called Milandra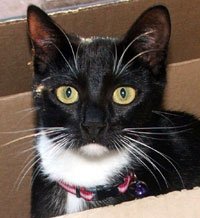 While observing a feral cat colony in Port Owen on the West Coast, we almost didn't notice a small black mass, barely visible through the dense foliage of a dying tree – a little kitten in distress! She was about five weeks old, badly malnourished and suffering from severe snuffles with her eyes sealed shut and gooey. We immediately removed the kitten to give her the required medical attention. We located a man who had been feeding the cat colony and questioned him as to whether he knew about the kitten. He claimed it had been dumped near his house a few weeks before and that he had thought a night adder had eaten her. The kitten was only a few weeks old and had already come so close to death – such a shocking thought!
After a few weeks of special care and having made a remarkable recovery, Milandra, as she has now been named, charmed her way into one of the TEARS volunteer's heart and home.
Donate
Organizations like TEARS are unable to function without public help. This is especially true in the present economic climate. So if you can help follow this link: donations, where you can find out how you can make donation to TEARS.
You can find out more about TEARS and their work at: http://www.tears.org.za/page1.aspx.